Field Freesia
Ton Vreugdenhil has 30 years of experience in cultivating cut-Freesias and is well known for his successful varieties 'Ton sur Ton' and 'Ton's Ten'.
In mid-January Ton introduced a new product: Field Freesia. Field Freesia is a new genetic line of pot-Freesias that remain short naturally with their compact and sturdy growth habit.
Field Freesias are available in 3 colours, mixed in a tray with matching sleeves.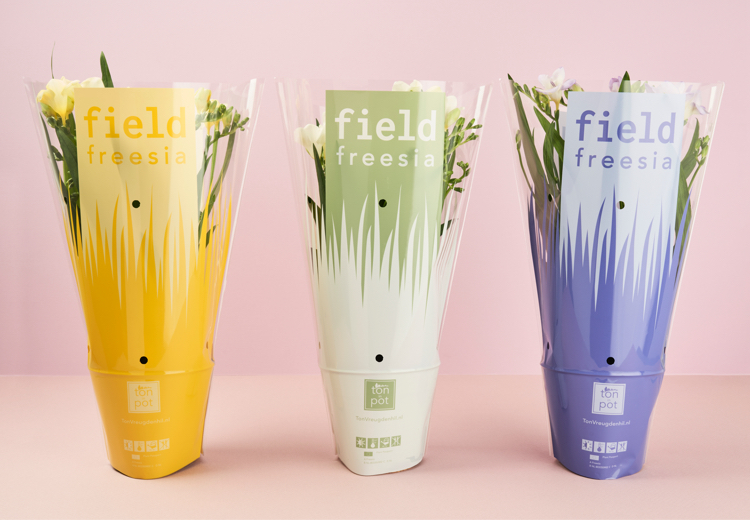 Sustainable
Field Freesias are sustainably cultivated:
No plant protection chemicals are used.
Freesias need only a little fertilizer.
Cultivation is done using electricity and under LED lighting, so not fossil fuels are consumed.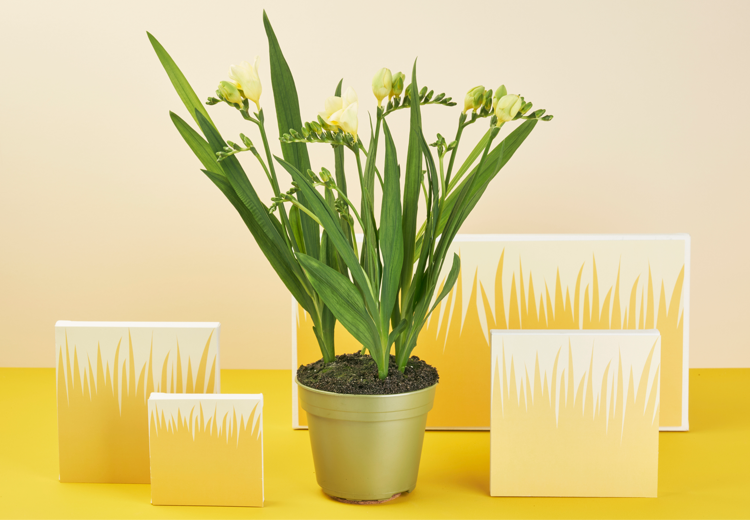 Indoors and outdoors
Field Freesia for indoors and outdoors:
Field Freesia is suitable as a houseplant, terrace plant and flowering plant in the soil of a garden. It doesn't require much attention if placed away from full sunlight. Freesia does not like frost.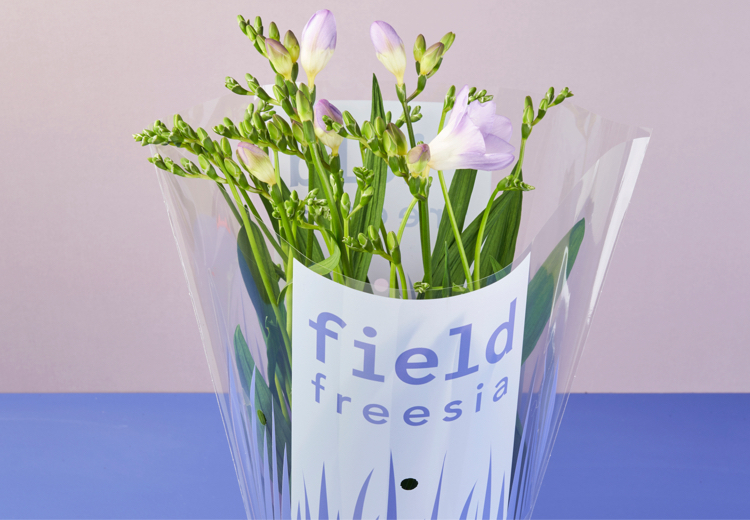 Available
Field Freesias are available in:
3 colours in a tray: x 6 in packaging code 297
Colours: white, yellow, blue
Loading on CC: 4 x 6 x 6
Loading on Auction trolley: 3 x 10 x 6
Sleeve has the same colour as the flower
Available year-round