ton's concepts
The complete collection has two sections: the basics with 6 colours and the concepts.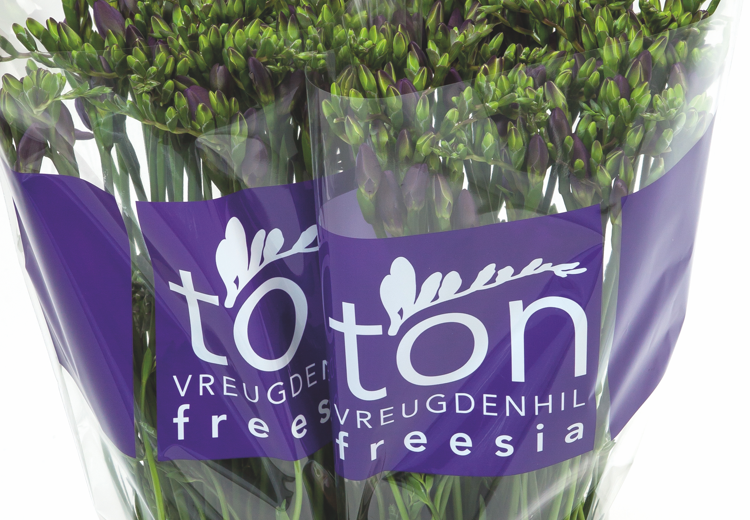 basics
The 18-22 grams quality is offered in 6 colours, with 50 spikes packaged in each suitably coloured sleeve.
Loading per bucket and STW: 48x2x50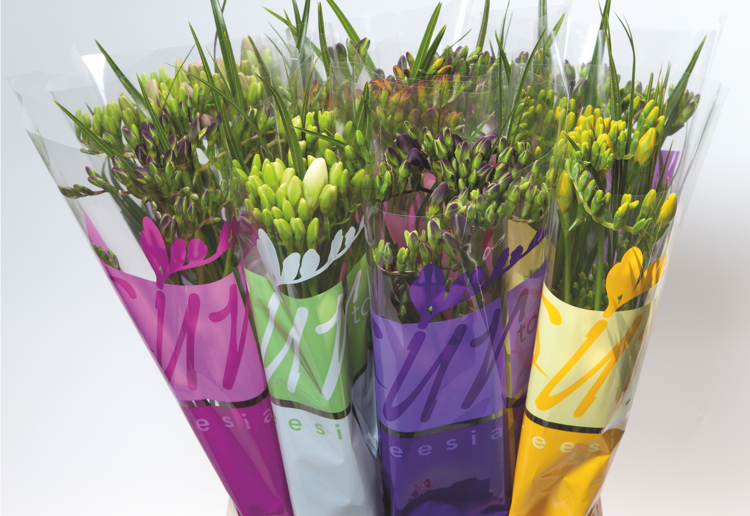 ton SUR ton
Ton Vreugdenhil auctions freesias in a mixed bucket every day under the name "ton SUR ton". To respond to the growing demand for smaller sales units, Ton also packages 10 spikes of freesias in a coloured sleeve
Every day the yellow freesias go in the yellow sleeve, blue freesias in the blue sleeve, etc.
Loading per bucket and STW : 48 x10x10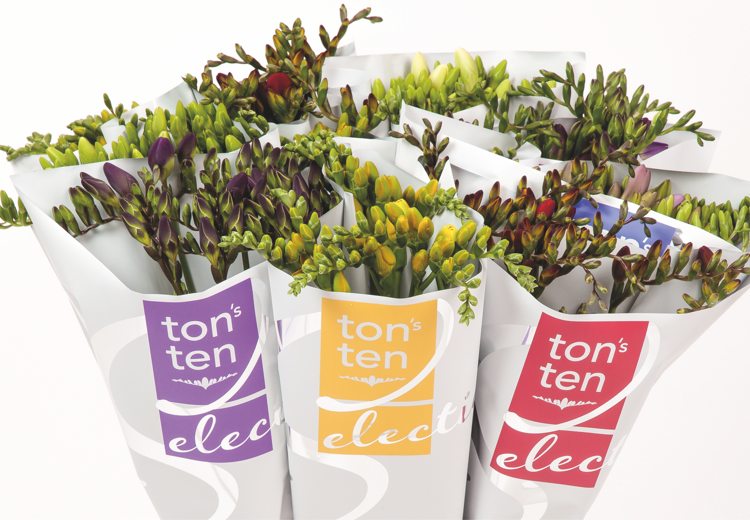 ton's ten
Ton's Ten Selection is a quality concept for the higher-end wholesaler and florist.
The concept consists of 10 freesias in a luxurious sleeve, available in 6 colours. In Ton'sTen Selection  only main spikes are included and exclusively packaged.
Loading per bucket and STW 48x 48×10
Overview of Ton's Concepts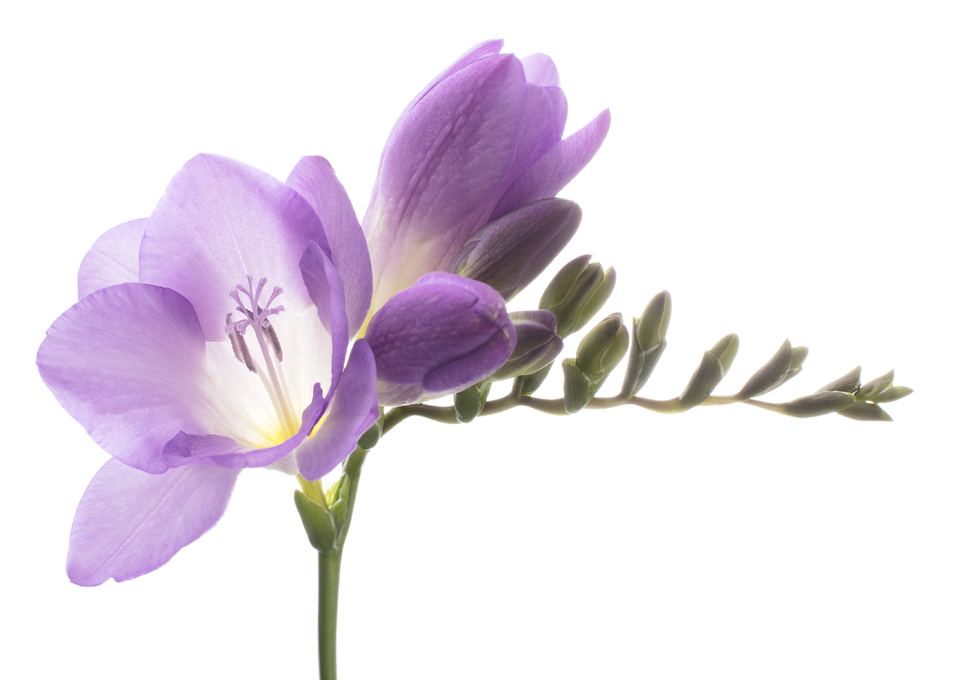 blue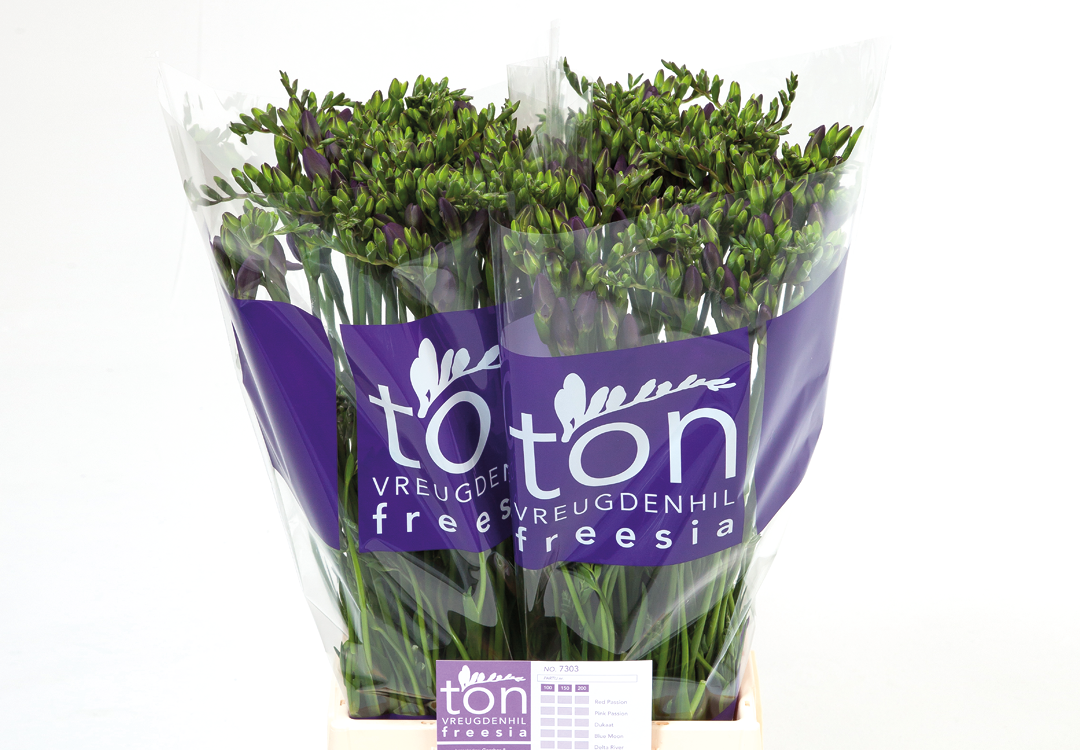 basics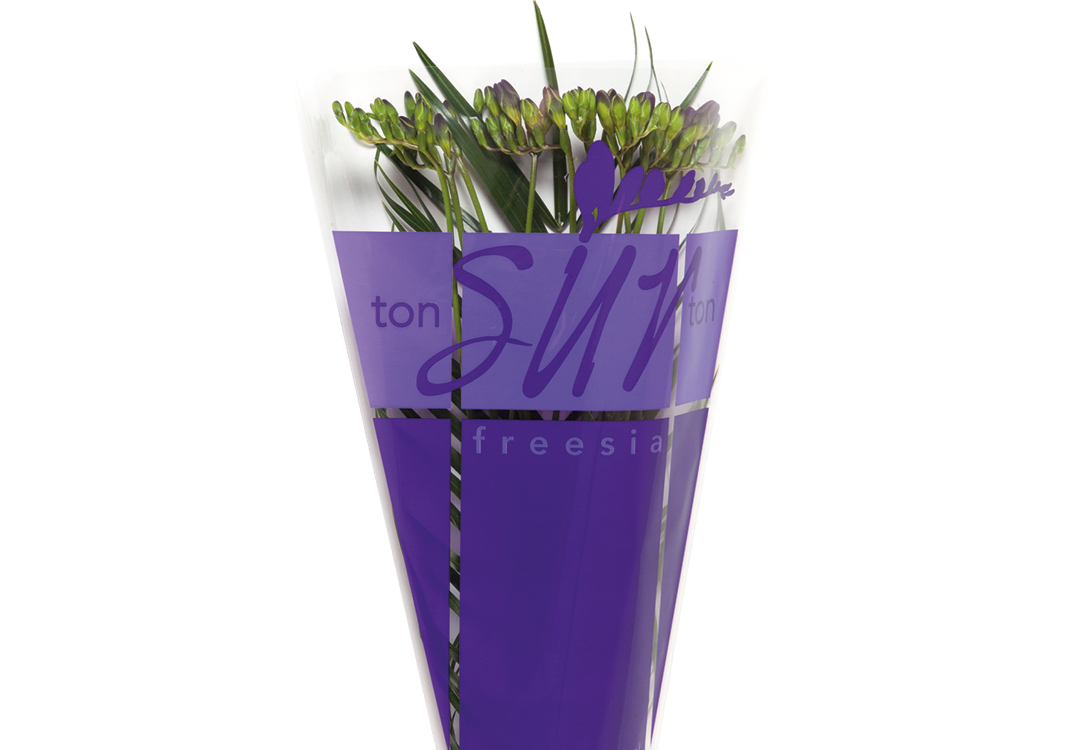 ton SUR ton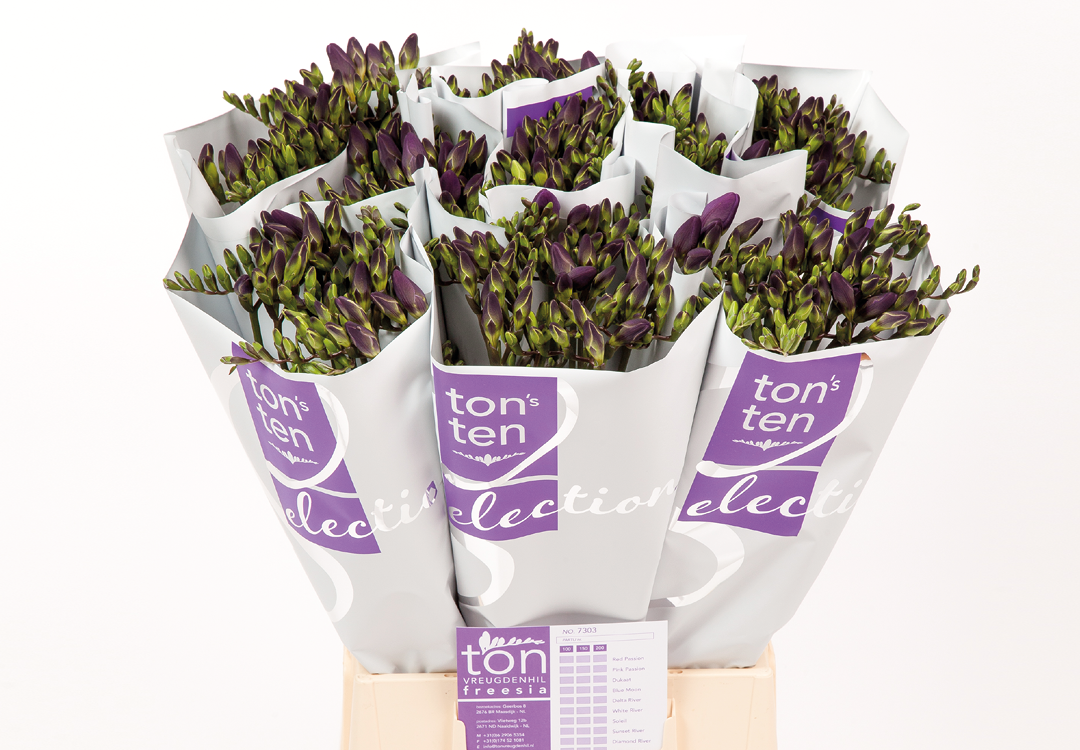 ton's ten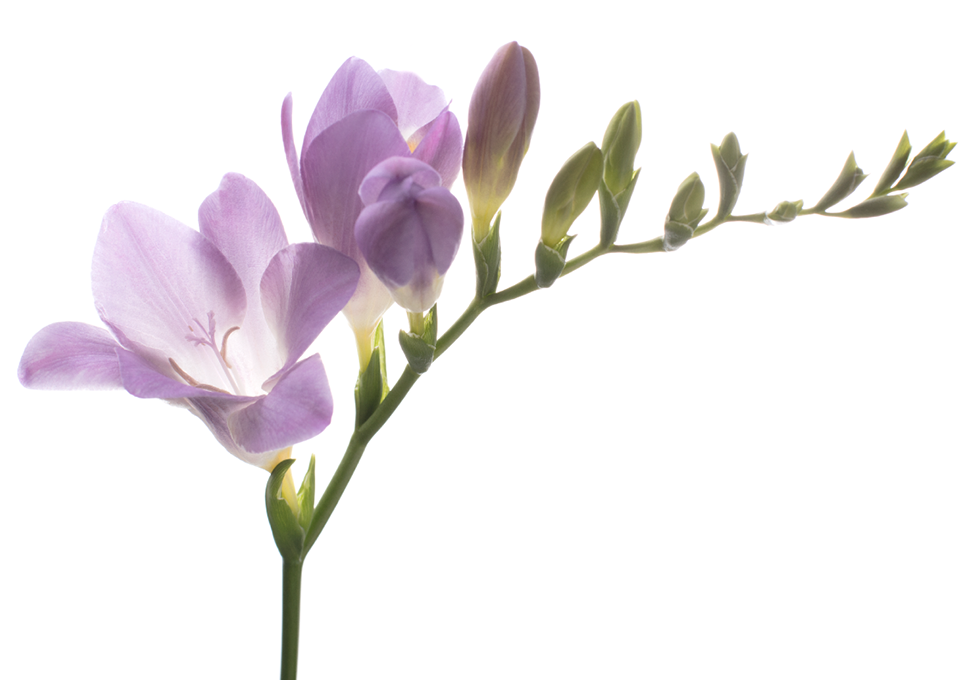 violet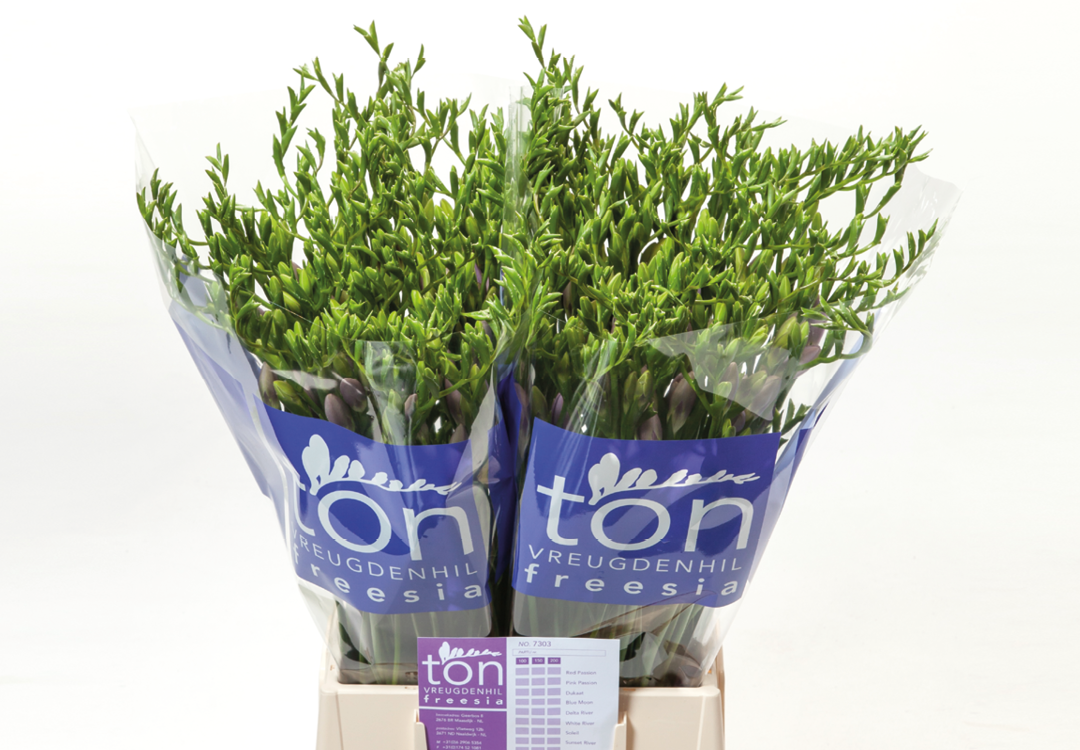 basics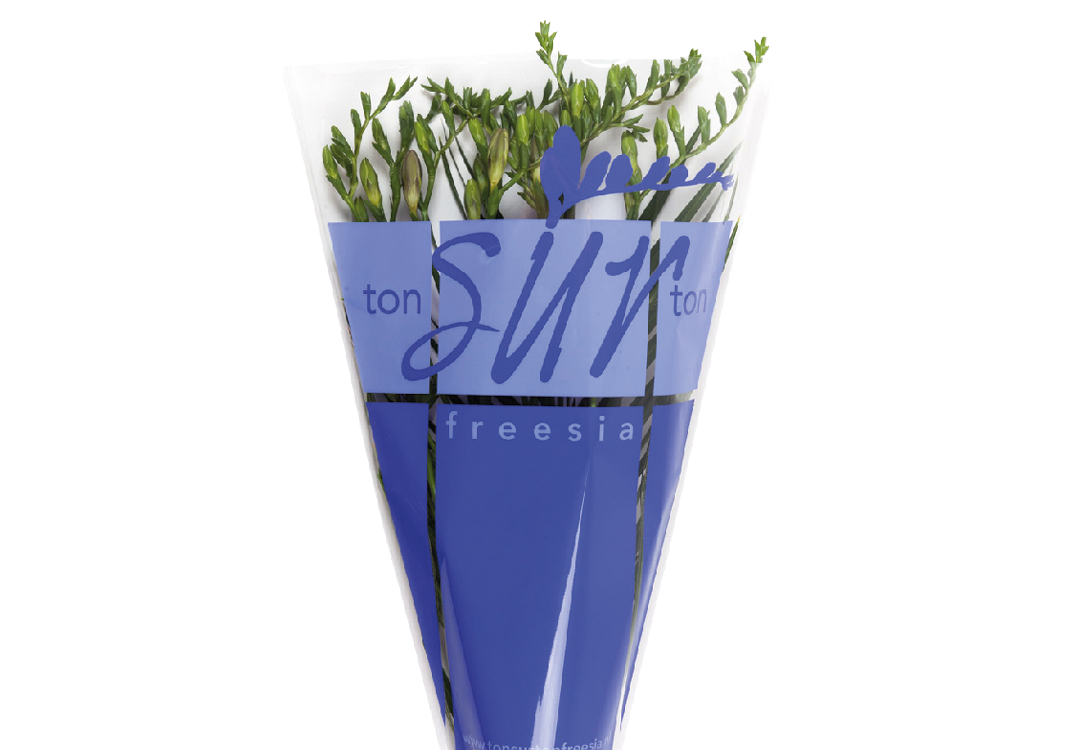 ton SUR ton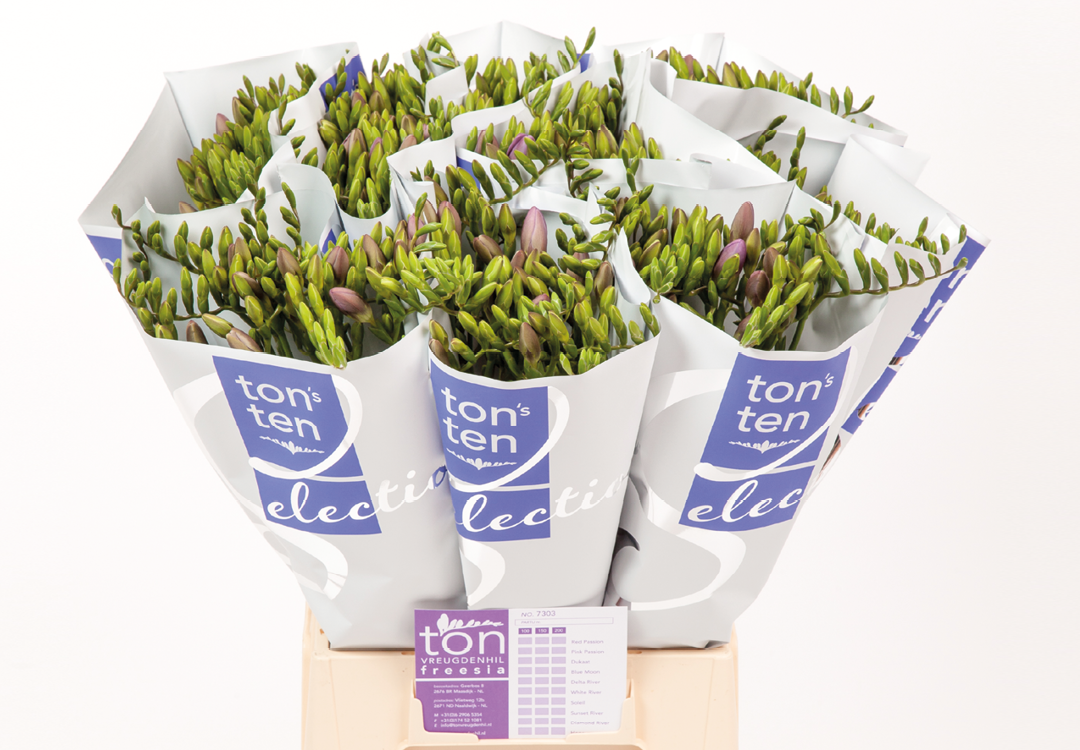 ton's ten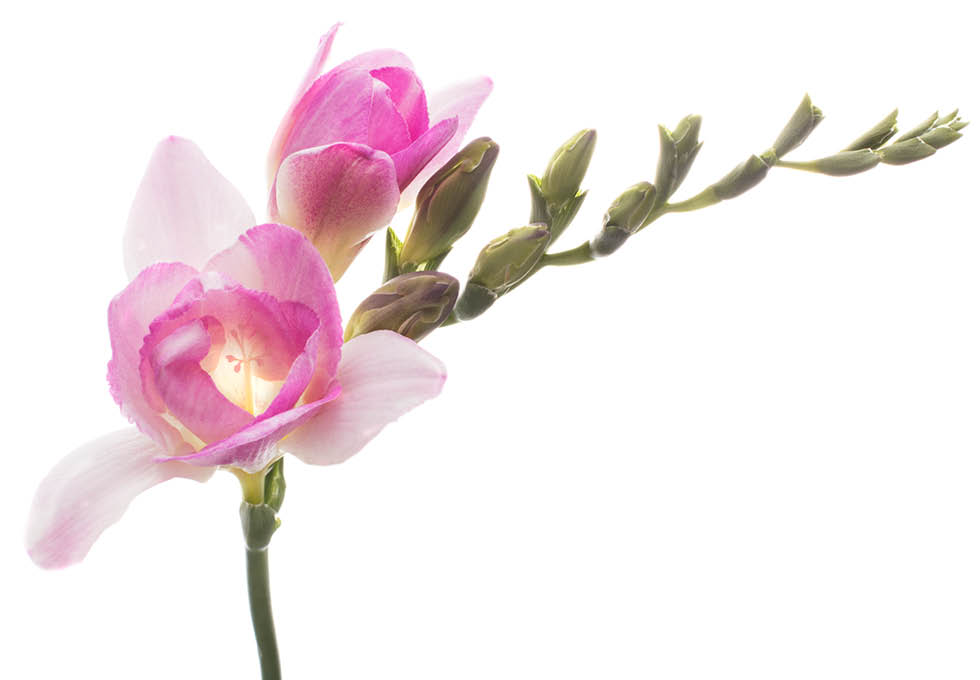 pink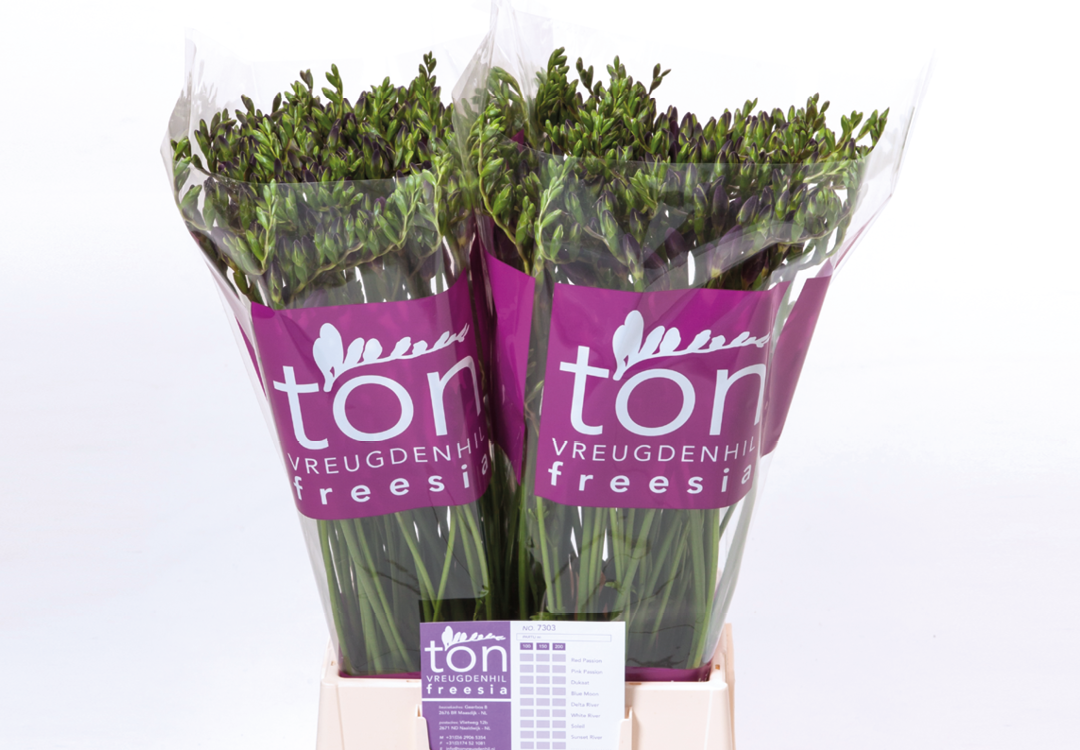 basics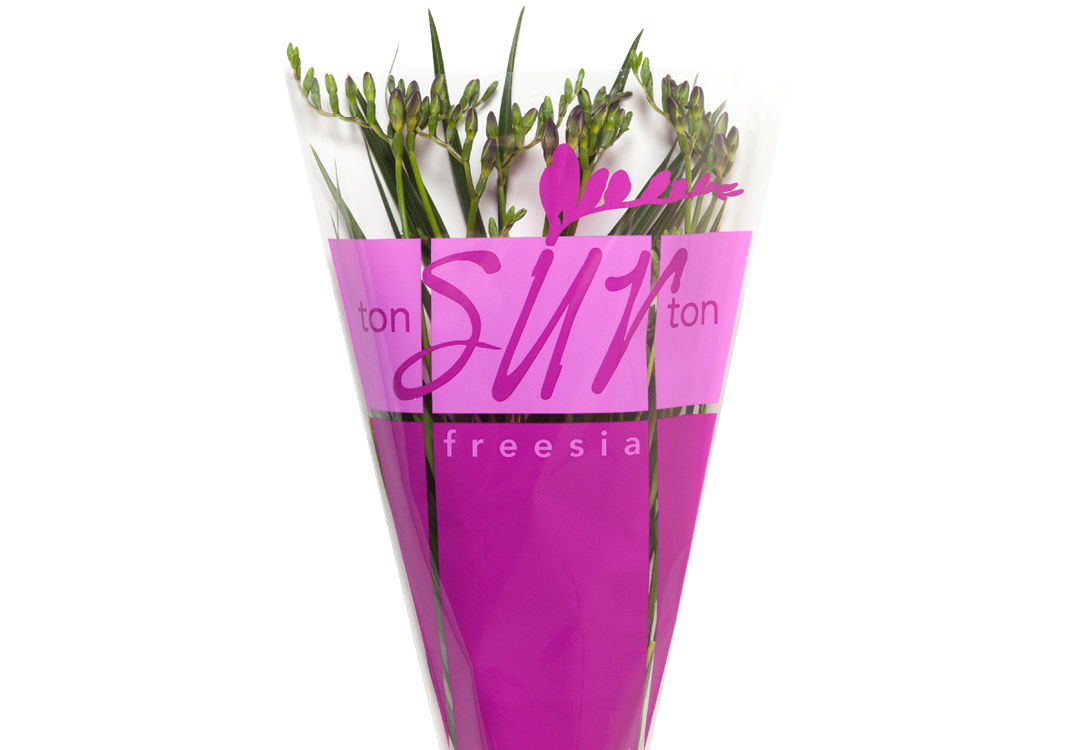 ton SUR ton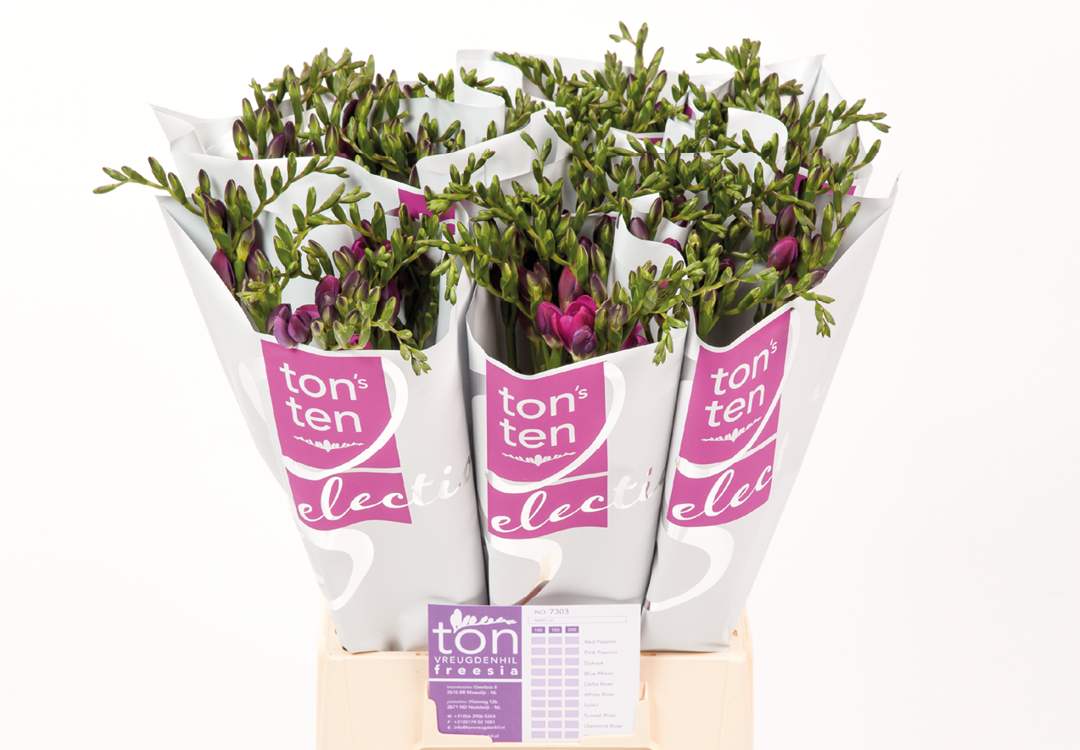 ton's ten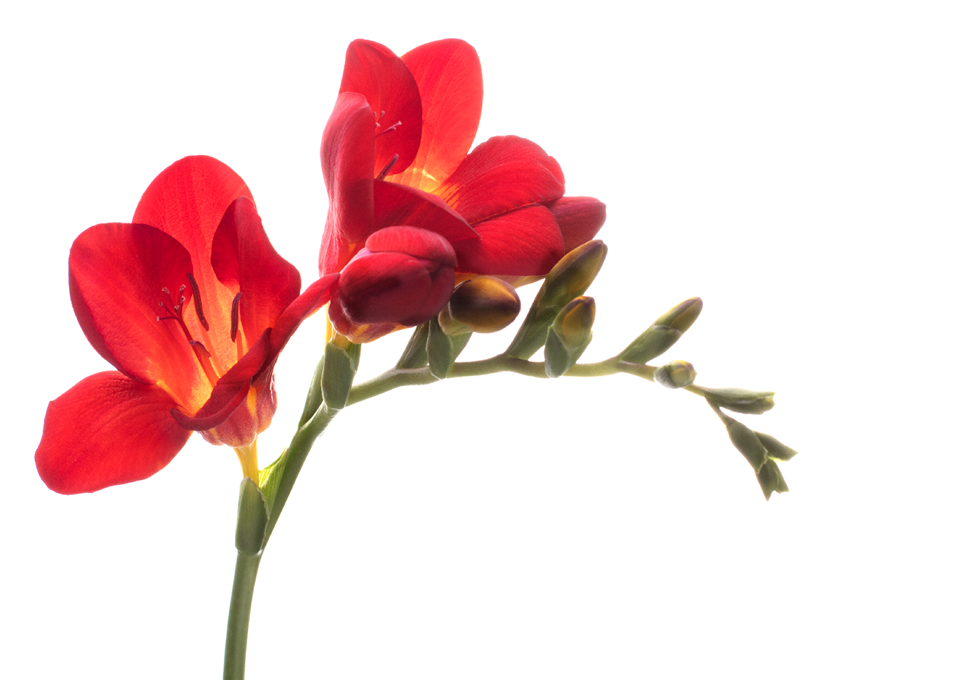 red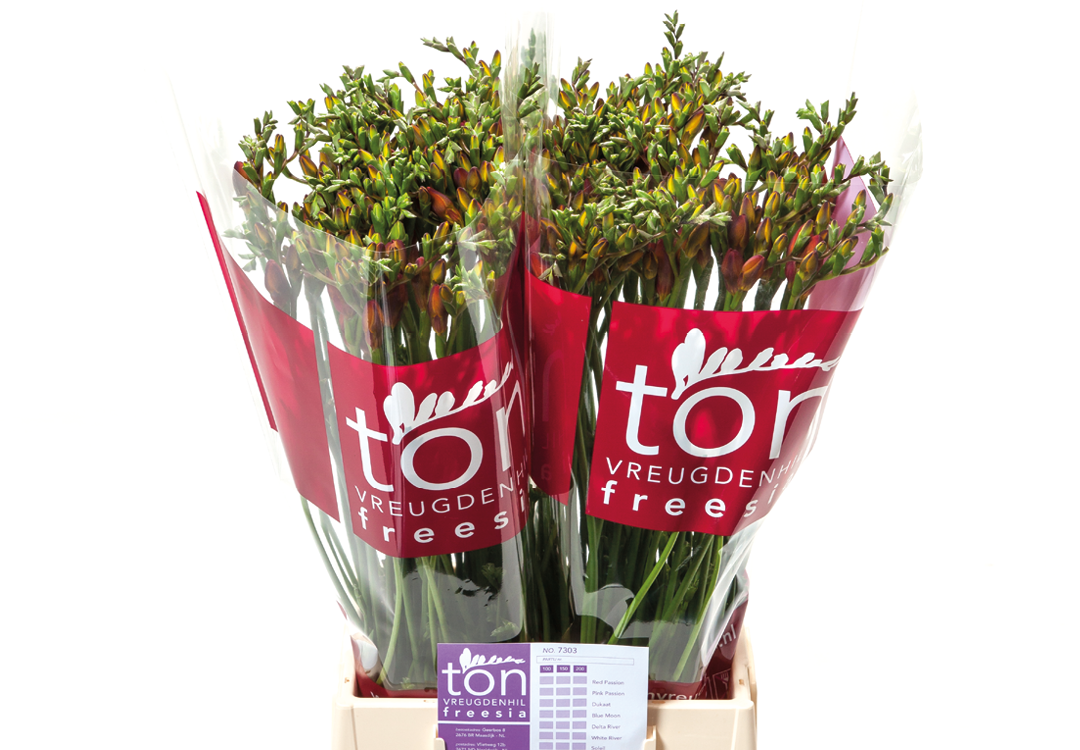 basics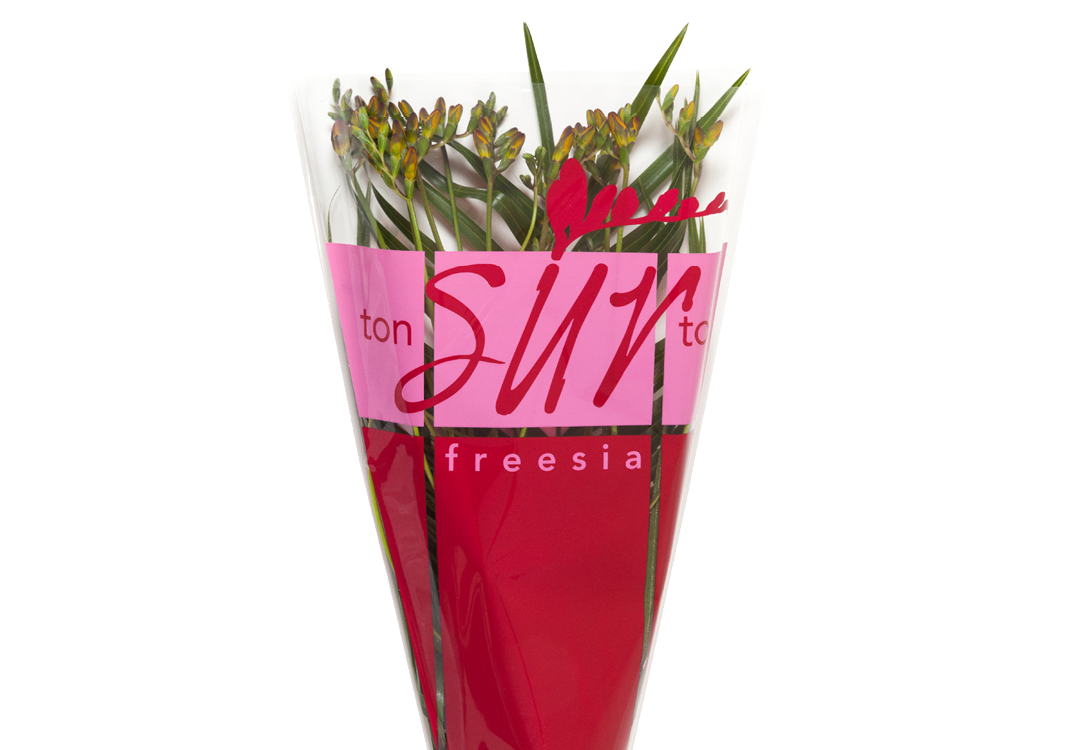 ton SUR ton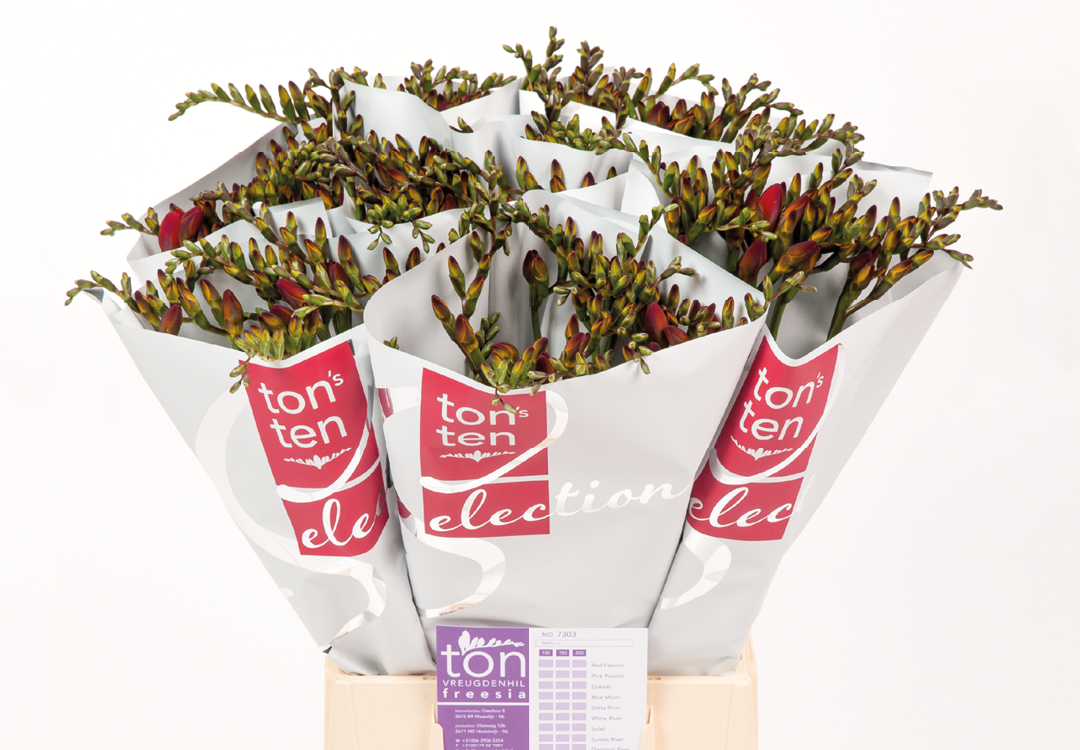 ton's ten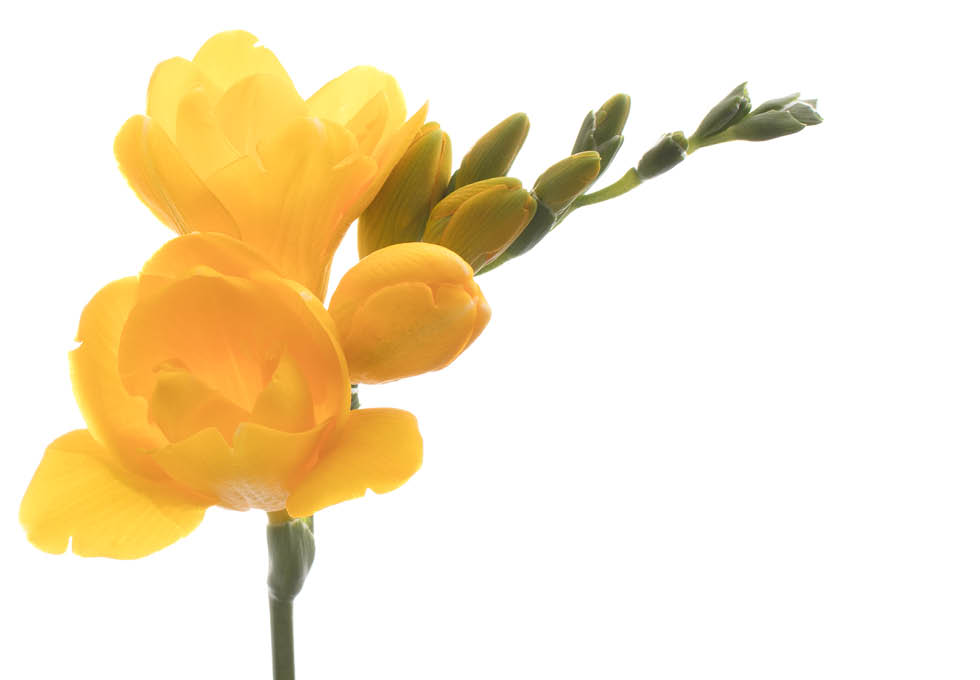 yellow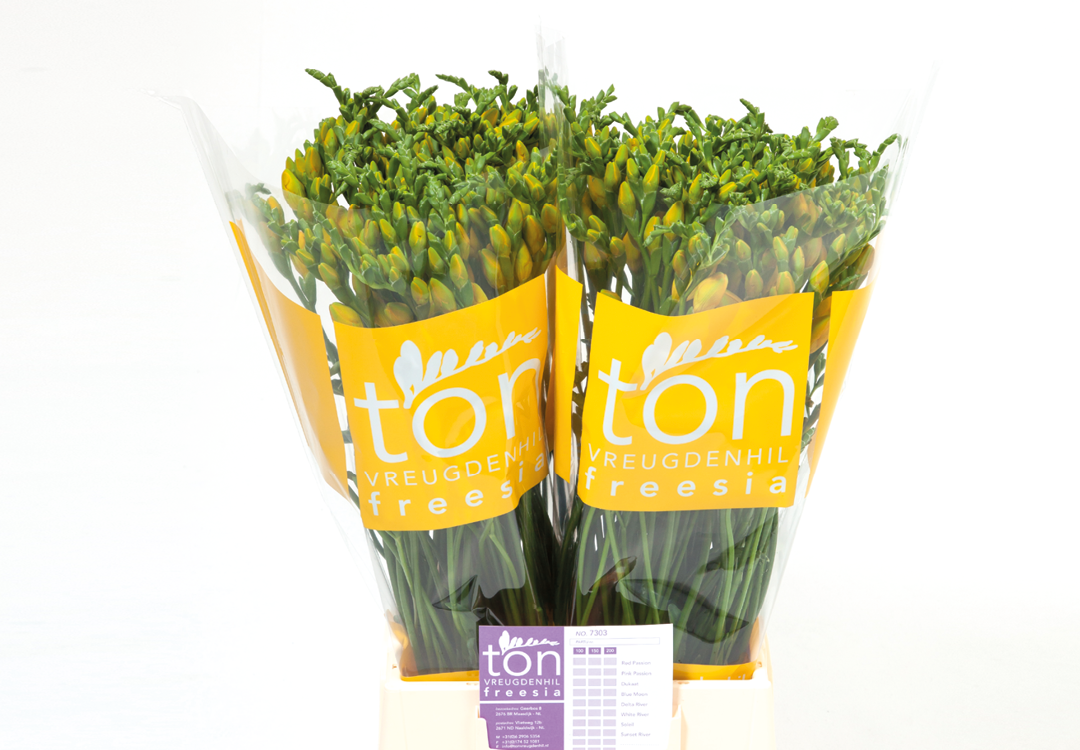 basics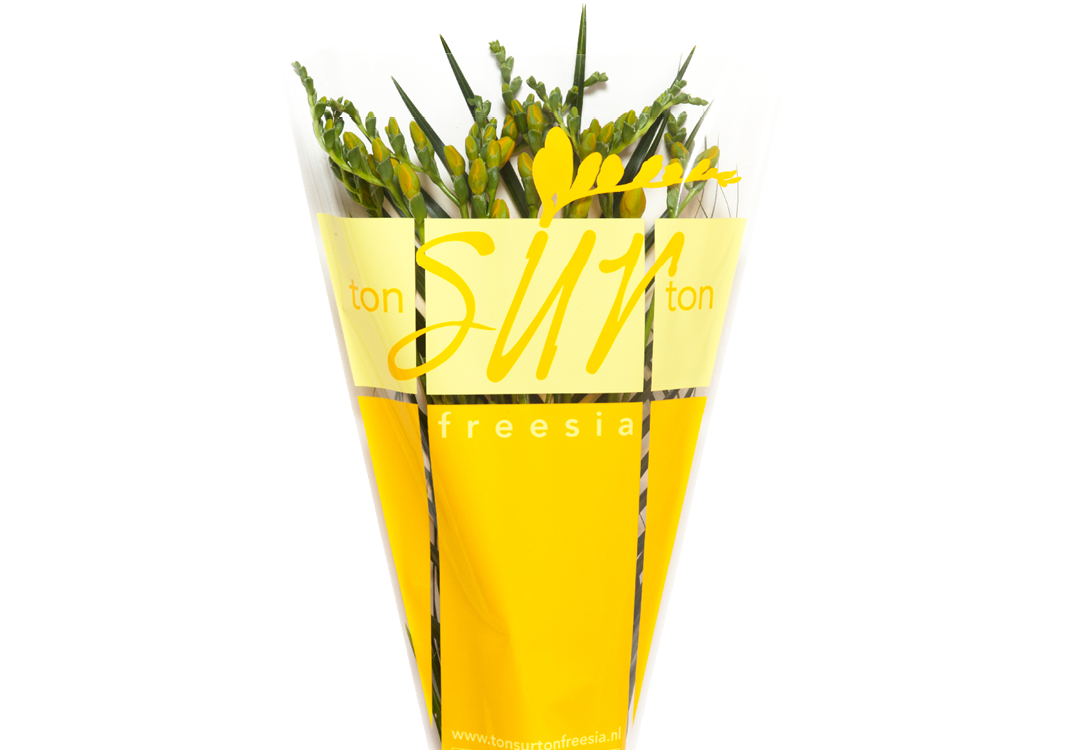 ton SUR ton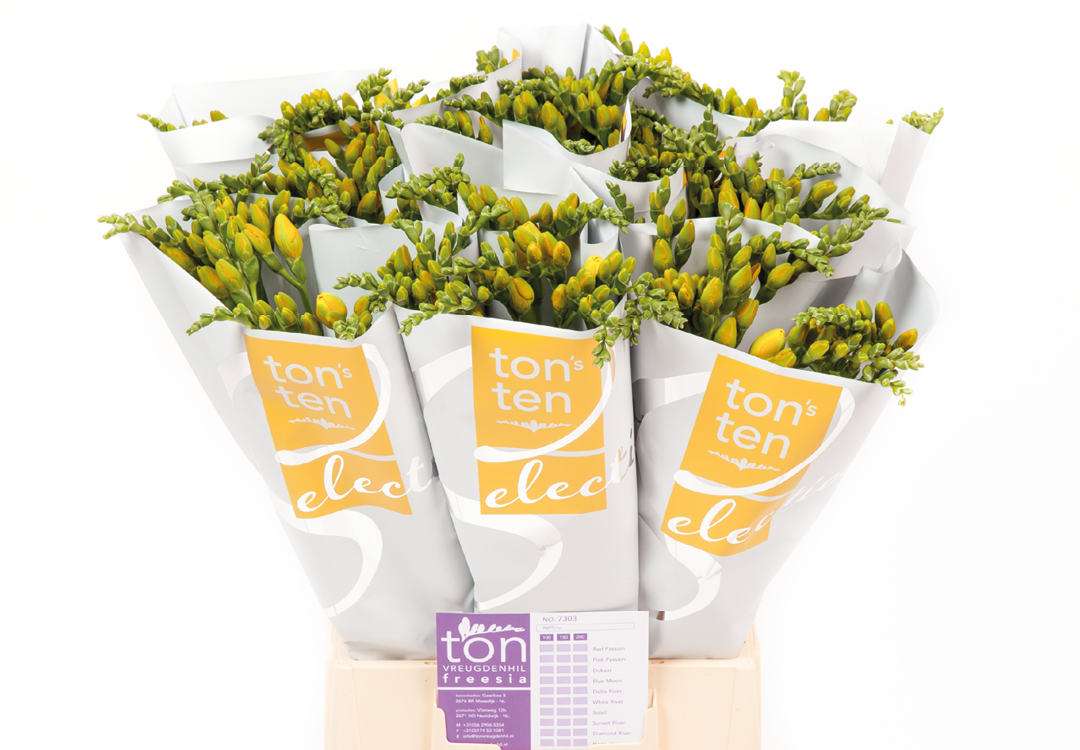 ton's ten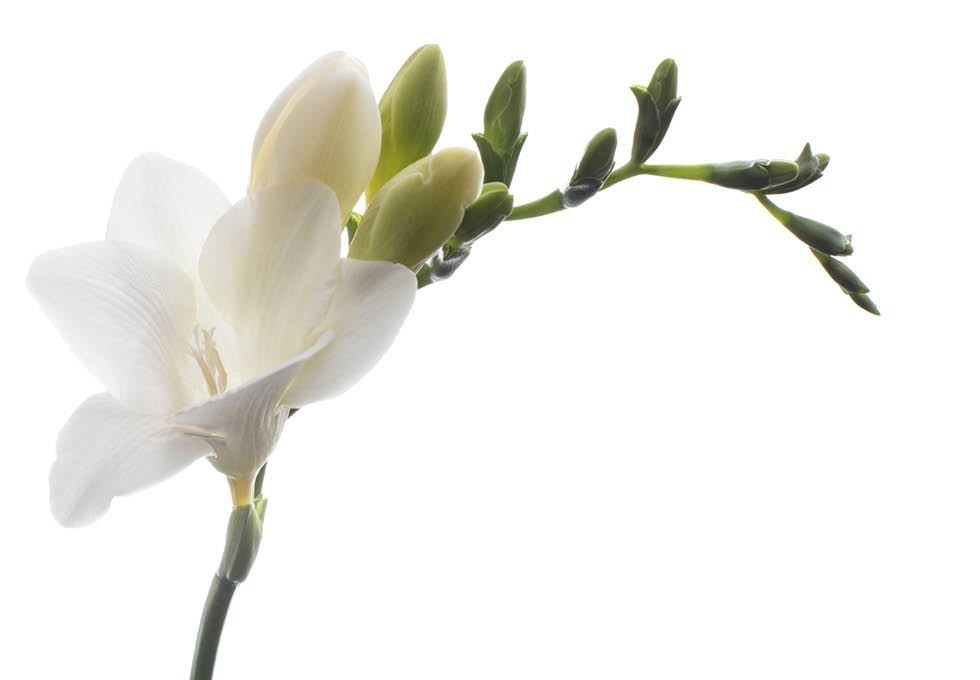 white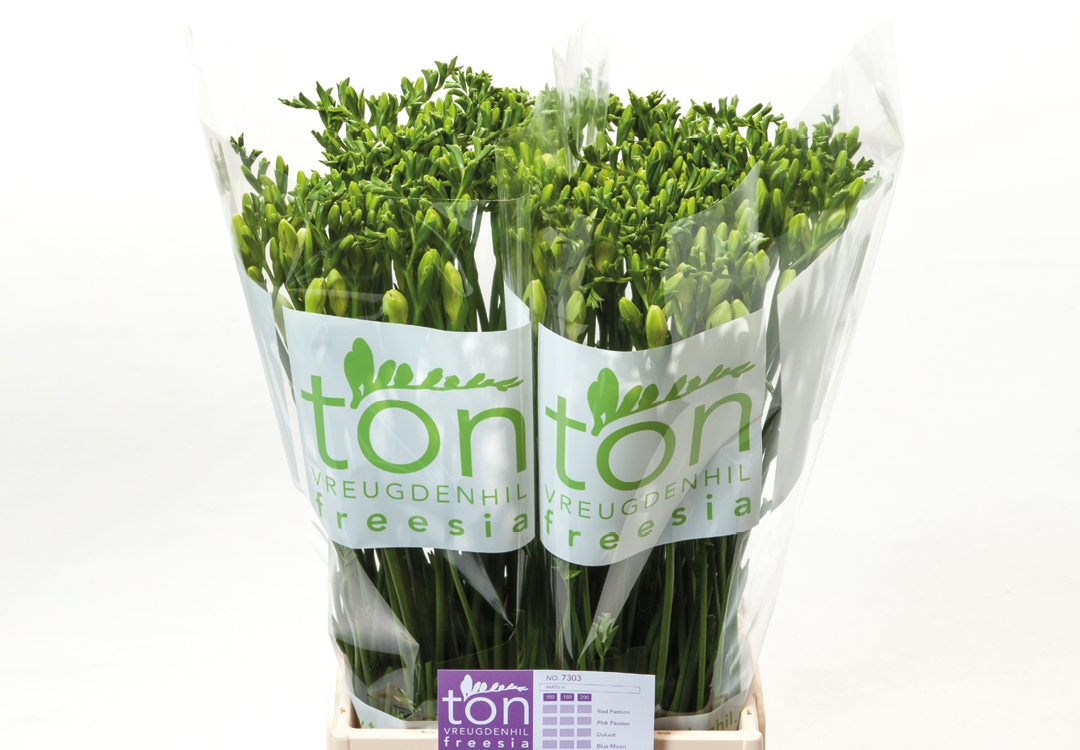 basics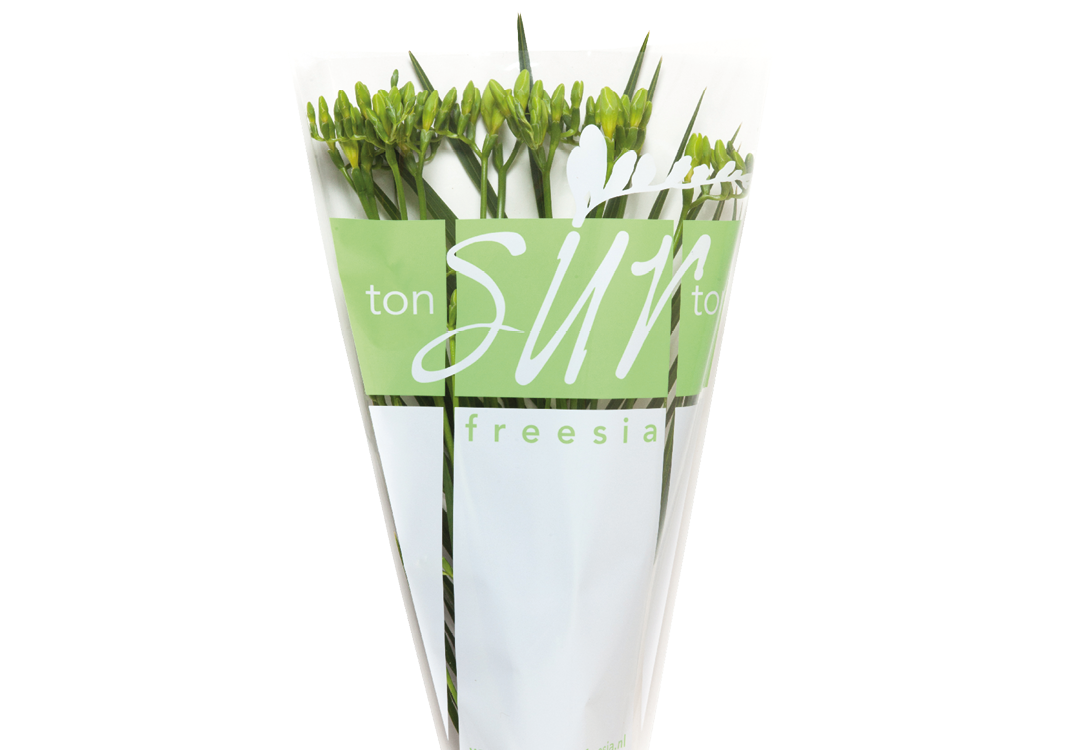 ton SUR ton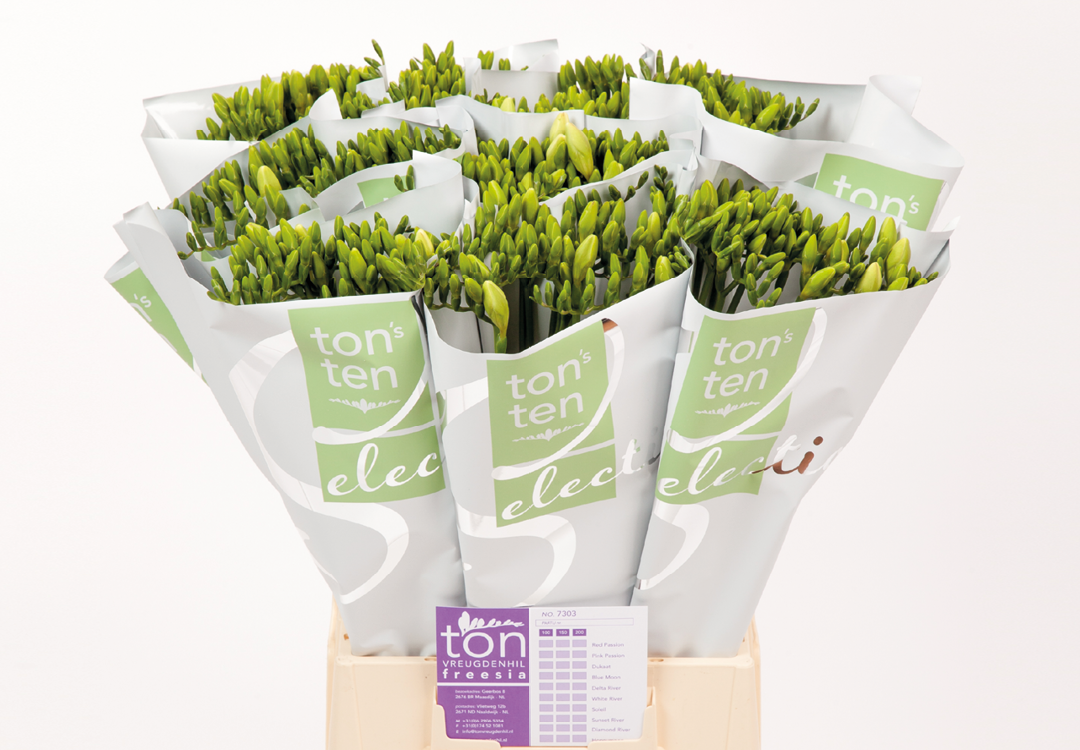 ton's ten